The origins of this sacred Holyday

by Oscar Roca
4 Enter His gates with thanksgiving and His courts with praise; give thanks to Him and bless His name. 5 For the LORD is good, and His loving devotion endures forever; His faithfulness continues to all generations.…

Psalm 100:4 & 5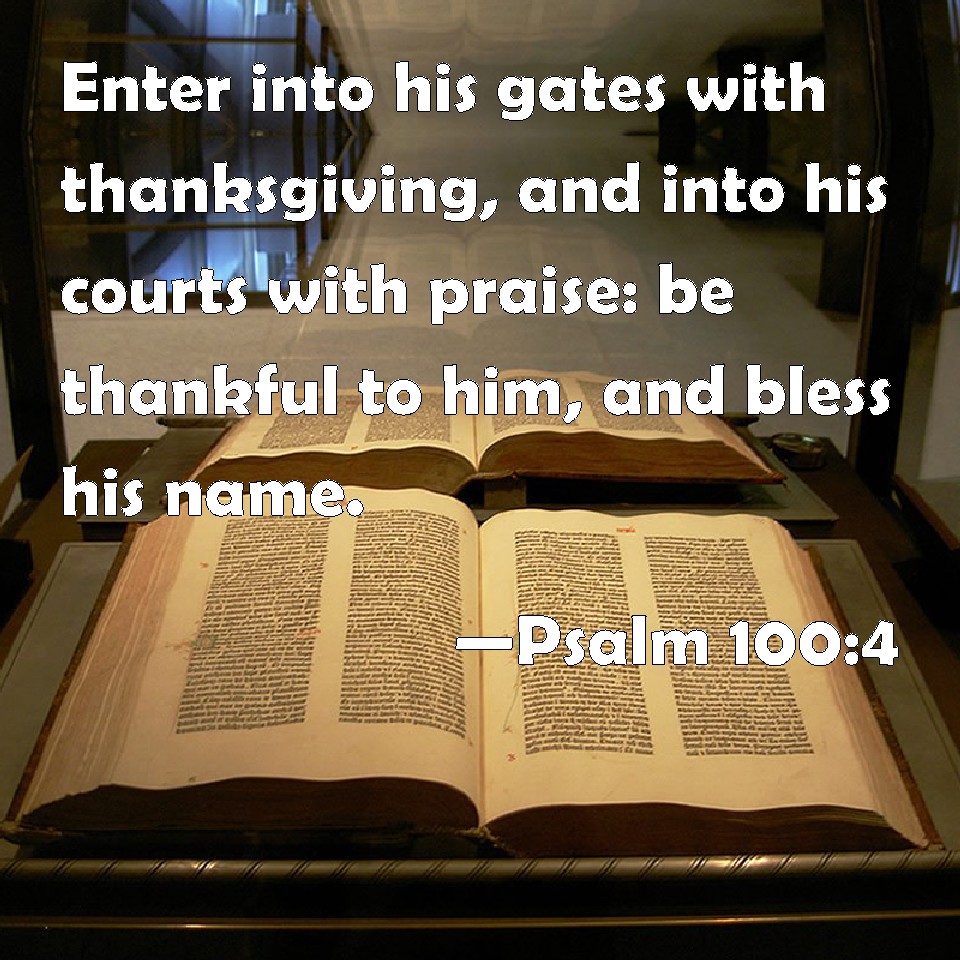 LORD, thank You for always providing for us. Like the first Pilgrims who came looking for a better life away from tyrannical despots that wanted to control these Godly people's freedom to worship whatever and however they wanted. I also want to worship You freely without having controlling government or individuals pushing their agendas on me. I ask that You keep all those who appreciate this hallowed day safe and continue guiding this land in Your ways. May those that think this is an evil day, look to the original Thanksgiving Day's events when the native and European peoples came together to celebrate and thank the God who provided His bountiful harvest. In Your Most Holy Name, Amen. 
Thanksgiving has been villainized for one purpose– to make America immoral and without its people informed on the actual roots of its origins. Without these incredibly profound roots, we are just another democracy that will not last in history. 
You see, the way an enemy will wage war against a more powerful nation or force, is by infiltrating its education, governmental, and social systems and working the rot from within the central nervous system of that nation or power. 
This is what has been done slowly and steadily in the United States. My country is in crisis because it has lost its identity.
The original identity of this country was of religious freedom NOT separating faith and government but separating government from religion. The Founding Fathers and the original Pilgrims came to this beautiful land to be free from the tyranny that occurred because of the government being too overpowering and centralized. 
Nowhere in the constitution does it say that we the citizens can't mix religion with government and vice-versa. This is a lie from entities who want to do away with religious freedom in order to control people more and more. 
That is why I celebrate Thanksgiving every year, to commemorate the First Thanksgiving in this land of the free. I also honor this most solemn of Holydays because it brings humility, acknowledging that God is The One who is in control of this country's welfare.
Please don't take my word for it, but research the origins of Thanksgiving:
Edward Winslow, "Mourt's Relation: A Journal of the Pilgrims at Plymouth, 1622, Part IV,"
George Washington, "Thanksgiving Proclamation,"
What is Thanksgiving?
---
Accountability, Ask God to help you, Away for the Holy Day Season, Be Still & Heal, Be Transformed and Renewed Daily, Before we pigout, Being Thankful, Blessings of our nation, Christ alone, Christian Leaders College, Christian Leaders Institute, Christian love, Christian Walk, Christians exploding through the world, Christians Take Action, CLI, Disciple and be Discipled, Encouragement, Eyes on God, Eyes on Others, First Responders, Freedom, God Keeps His Promises, God never leaves us!, God's Grace, How to know God, Love Conquers All, Men & Women of God, Men and women in Military, Men of God, Military Men & Women away for the Holy Days, On Prayer & Meditation, oscarrocawriter.com, Parents are the Main Teachers, People of God, Powerful Prayer, Pray for your Children, Their Children and Children's Children, Pray for your spouse, Pray Powerfully, Powerfully Pray, Psalmist Heart, Pure, Lovely and Good thoughts, Repent & Receive, Son & Holy Spirit, Thank Him First, Thanksgiving 2019, The Cross of Christ, The Dark Deception by Oscar Roca, The Gospel's Simplicity, The Power of Actions, The power of words, The tomb is empty, True FreedomTagged Active Duty, All who serve on Christmas, All who serve on Thanksgiving, Before You Pigout on Turkey, First Responders, Giving of thanks to God, Giving thanks T-2 Days, Giving Thanks to God, I Invite you to know Jesus, Know God intimately and have God use you, Know Jesus, Know Jesus know peace, Make a commitment to God this Holy Day Season, Military duty, Month of Giving Thanks to God, T-2 Days, Thank you to all, Thanks=gratitude, Thanksgiving, Thanksgiving 2019